"I think there are few buildings in LA as thrilling to float through as the Bradbury Building, so this chapter felt like it already couldn't lose. The character of the architecture inspired all of the elements: Veronika wrote the piece with the traversal of the building in mind. Danielle Agami's amazing group of dancers, Ate9, populated the levels of the building and contributed greatly to the otherworldly atmosphere.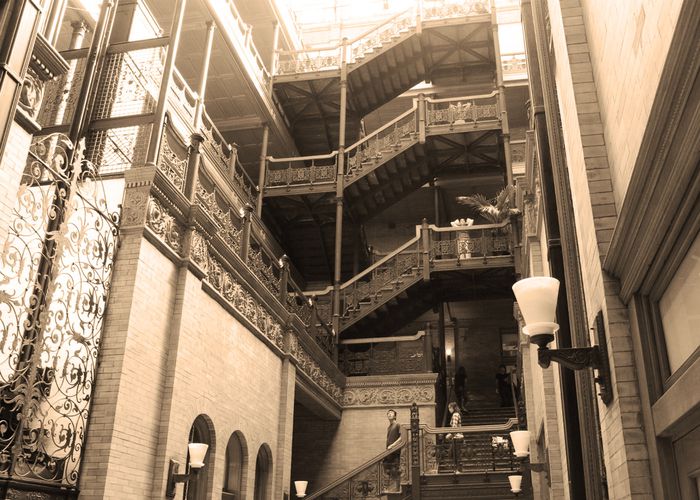 The Bradbury Building is the oldest commercial building remaining in the central city and the decorative Victorian court makes it one of the city's unique treasures. It's been featured in Lethal Weapon, The White Cliffs of Dover, Chinatown, Mission Impossible, and music videos by Janet Jackson and Genesis. It is still the headquarters for some Marvel Comic teams, hence the multiple comic series that take place in the building.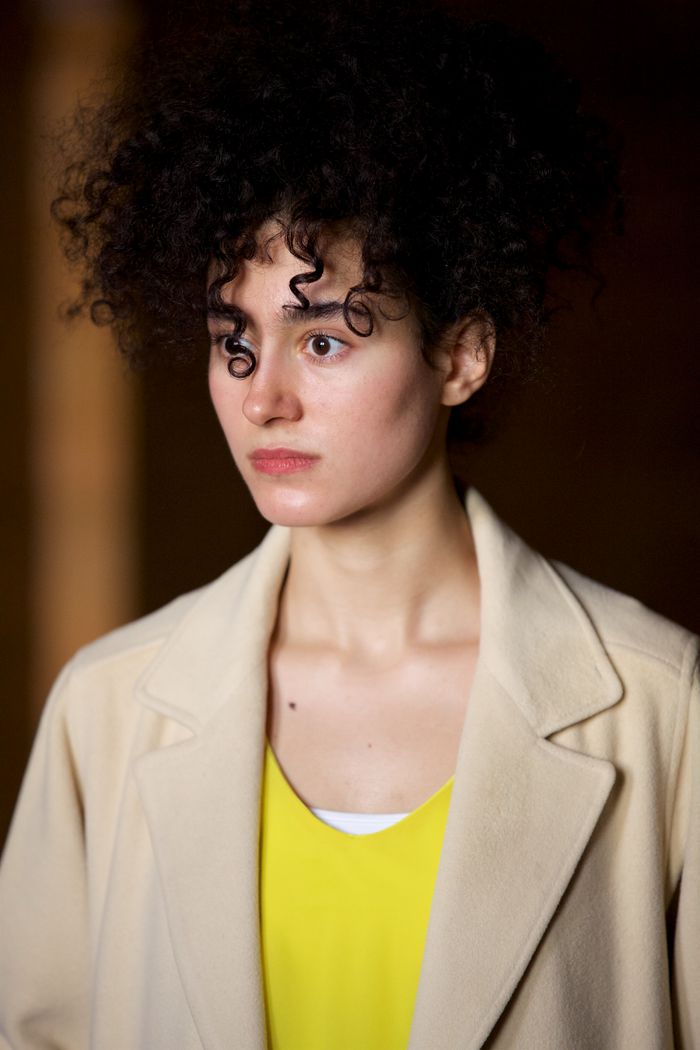 "And we knew that the Lucha in this chapter would need to be an anchor for the audience – and standing so close to Delaram's pure voice and powerful presence was certainly one of the great pleasures of this scene.
"It was important to me that Hopscotch didn't just feel like a tour package (the Hollywood Sign was not on one of the routes). So in creating the routes and choosing the sites, I wanted to make sure iconic, quintessentially LA buildings like the Bradbury Building would alternate on the same route with anonymous or unknown sites – parking lots, forgotten public sculptures, abandoned loading docks. The fluidity with which you move from a place of overlooked beauty into a space so legendary that it's practically a cliché is an everyday occurrence in Los Angeles and a large part of what makes living here so fascinating and unpredictable.