Director's Notes:
"The philosopher Paul Virilio proclaimed that 'what goes on in the windshield is cinema in the strictest sense', and that confusion of real and virtual worlds was one of the primary ideas behind Hopscotch. In brainstorming ways to put that idea into motion, Production Designer Jason H. Thompson was keen to project on buildings as part of the production design of Hopscotch. When it was clear the performance had to be during the day and projections on buildings were likely to be obliterated by the sun, we realized that tunnels would still provide a dark enough situation for projections to read.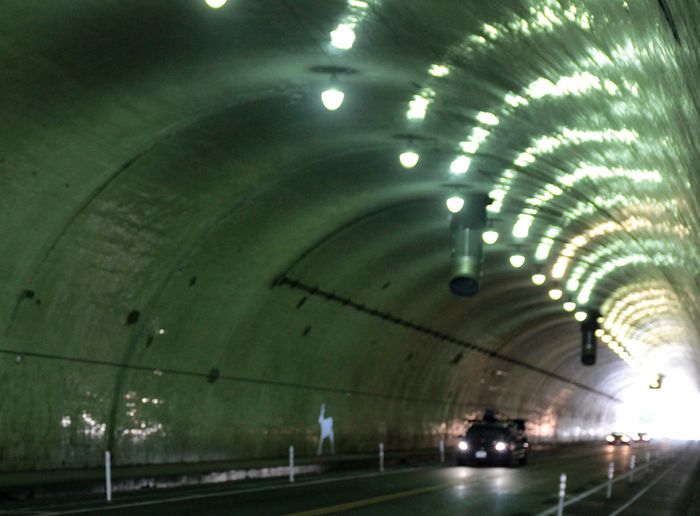 The 2nd Street Tunnel
Completed in 1924, the 2nd Street Tunnel, with its unique light and tiling, has been the set for over 70 car commercials. It is also significantly featured in the film Blade Runner.