"One of Lucha Reyes' most famous performances in Los Angeles was at this very theater – another way the legendary Mexican singer wove her way through the fabric of Hopscotch. When we needed something to accompany the audience's path down the fire escape at the end of the chapter, the choice seemed obvious: Lucha Reyes' 'Por un amor,' which played through concealed speakers throughout the alleyway. In this way, the immortal voice of Lucha Reyes reclaimed her space in a way that echoed the haunting memory our fictional Lucha experienced opposite the ghostly tenor.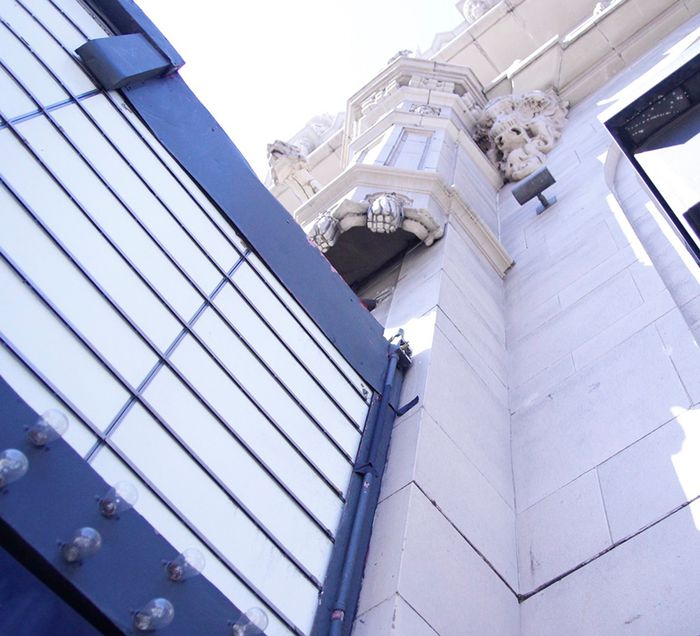 The Million Dollar Theater
Opened in 1918, it is the first theater to have shown variedaes, Spanish language variety shows. At the height of her career in the 1930s-40s. Lucha Reyes appeared onstage at the Million Dollar Theater in downtown to much critical acclaim.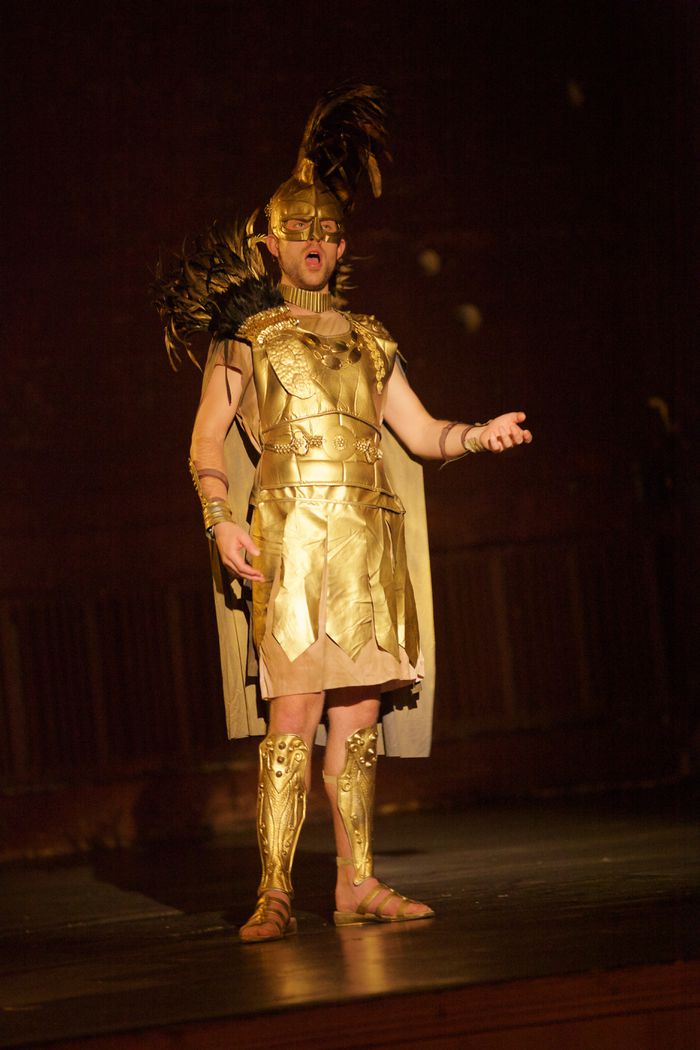 "The leaf in the river
The memory of a moment
That's all you get
Catching on wet stone
Then swirling on."
"The Orpheus myth became a useful spine for the story when we were in the writing phase, but using Monteverdi's setting of it — a piece often cited as the "first" opera — in such a pronounced way puts us into conversation with operatic history. Hopscotch was the third production of my company The Industry, and each work strove to expand on the operatic genre and create new ways of creating and experiencing opera. When I started the company, I often cited Monteverdi to imagine the difference between the process of making the work and how history canonized their finished work: when they were creating Orfeo, opera was not a genre. Instead they thought of creating something interstitial – not quite theater, not quite a concert, not quite an official ceremony or celebratory spectacle, and definitely not an oratorio. They let the unpredictable path of colliding art forms – music, literature, choreography, architecture – define a collaborative project that could only be labeled a 'work'…or, in the Italian, opera. That always struck me as so contemporary, and starting The Industry grew from a belief that the most exciting path for new opera was to connect back to that initial aspiration."
– Yuval Sharon