"Because audiences experienced Hopscotch in different orders, this scene had a very different character depending on the direction you travelled on the route. Half the audience experienced this scene after Chapter 32, which features the young Orlando discovering his love for literature and philosophy.
"These audiences mostly found this scene sweet– the younger Orlando and young Lucha pass each other in the Libros Schmibros bookstore, not yet aware of the transformative role they'll play in each other's lives.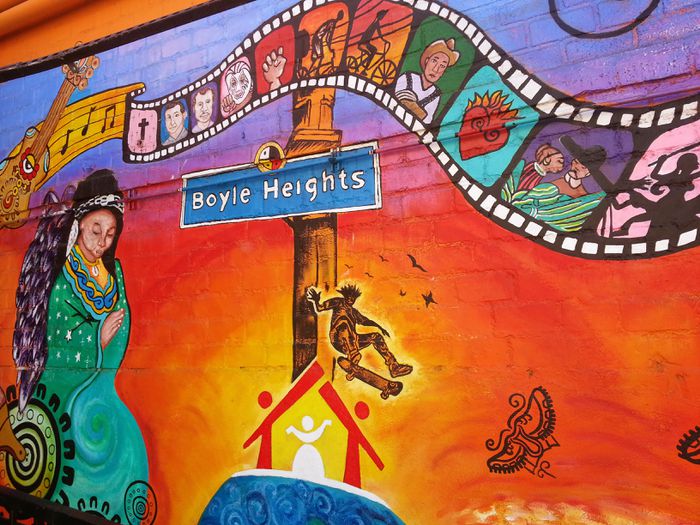 Boyle Heights
An incredible platform for Chicano art in Los Angeles, particularly in regards to El Moimiento Chicano. During the 1970s, murals became very popular among Chicano artists lacking public voice and representation. The movement has been kept alive in Boyle Heights with the help of the East Los Streetscapers, a group of artists dedicated to visual representation of Chicano pride and struggles through public murals which adorn the neighborhood's buildings.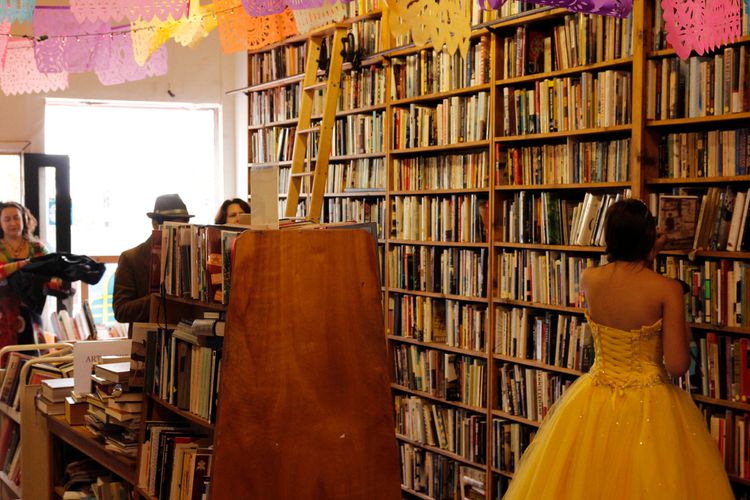 "In the other direction, audiences experienced this scene after Chapter 8, the sweet moment of Lucha and Jameson's first kiss. Following that scene, this childhood scene felt more melancholy, as if it were a memory of an unresolved trauma, and that the burgeoning love between Lucha and Jameson was somehow a response to a great tragedy.
"These are only two potential readings among many – and neither was inherently intentional. I love how each audience member's unique context gave them a completely individual view of the story. The montage of chapters was open to a multitude of indeterminate meanings."
– Yuval Sharon